A Message From Joe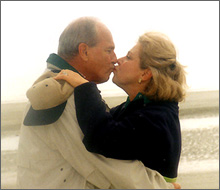 When Marilyn and I met in the Spring of 1958, it was love at first sight. 
After a whirlwind courtship, Marilyn and I got married on December 28, 1958 and enjoyed nearly 44 wonderful years together. 
When Marilyn passed away from cancer in 2002, at the young age of 62, it was a great tragedy for her and all who loved her. 
Marilyn had a unique and loving spirit that touched us all and seemed indestructible. When Marilyn passed away, I didn't want her physical death to also be the end of all love she gave and contributions she made all throughout her life. 
Marilyn always thought of others over herself, even when she was dying, so I wanted to honor and memorialize her life by doing something for others.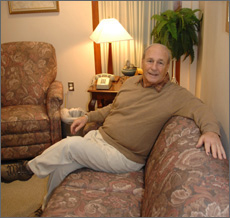 I knew that Marilyn would have loved the idea of helping to nurture and sustain people through difficult times, so I thought that the "Marilyn's Place" and "Marilyn's Place and Learning Center" projects would be a fitting tribute to her memory and all that she stood for. 
I am very grateful for all the love, support and generous contributions our family and friends (and even perfect strangers) have given us in the years since Marilyn's death. I believe that this is the ultimate indication of how loved Marilyn was and how much she meant to everyone she touched. 
I plan to continue to improve and expand upon the "Marilyn's Place" concept (my next goal is a "Marilyn's Place for Kids," which will be a safe and fun place for children to spend time in during and after their treatments) and hope that you will continue to support our efforts, help cancer patients in need and keep Marilyn's memory and spirit alive for many years to come. 
With much love and gratitude,
Joe